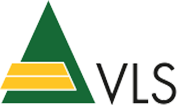 Code of conduct and anti-corruption programme
VLS tries to minimalize any non-ethical conduct within its activities, primarily through transparent rules of its business policy. Despite that, however, the employees are bound by a strict code of conduct, and an anti-corruption programme has been implemented in the company.
Although there is an integral system of internal mechanisms in VLS, which prevent possible employee corruption practices, make the corruption impossible or make it difficult to the maximum extent, any public person or business partner may report any knowledge of the corruption, fraudulent or non-ethical conduct to a special anti-corruption e-mail address korupce@vls.cz.
Moreover, company management will deal very seriously with any oral, written or phone as well as electronic report suspecting corruption or fraud. The anti-corruption address was set up in VLS with respect to the assignment given by the Goveconductrnment, which results from Resolution no. 1199 of the Government of the Czech Republic of 25 October 2006 concerning the Government's strategy in the corruption control for the period of 2006–2011.
The employees of VLS have a duty to comply with the company's Code of Conduct.