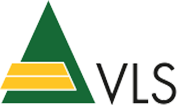 Gamekeeping
We keep gamekeeping traditions and manage unique hunting districts. Within individual divisions, we manage 24 hunting districts, where we exercise the hunting right on hunting lands, and reduction hunting on non-hunting lands within our territory and on our own account. The cloven-hoofed game predominate in the hunting districts; the minimum population quota has been determined for deer, roe deer, fallow deer and mouflon, as well as for wild boars in hunting districts over 1,000 ha. We keep hunting traditions, so, among other things, the company has two ensembles of hunting buglers. We administer two game parks for the cloven-hoofed game breeding at the Mimoň division; the pheasantry is operated by the Lipník nad Bečvou division.
We offer fee hunting for domestic and foreign guests. We also organise common hunts of cloven-hoofed game (females and young animals) and wild boars.
The unique territory, in which the hunting districts are located, the variety of natural specifics of individual divisions, along with the material and professional background of the VLS hunting districts offer extraordinary hunting experiences to guests.
Contact:
Ing. Jaroslav Růžička
Telephone.: +420 220 405 283
Email: jaroslav.ruzicka@vls.cz

Doupovští Slivoni – Karlovy Vary Division
The ensemble consists of 25 musicians – company employees and young talented students of the primary art school. The permanent core includes nine members. They have a common goal – to play the hunting music perfectly at hunting events, such as trophy displays, novice examinations, hunts, hunting balls, festive meetings, assemblies, etc.
The biggest success of the ensemble achieved so far was 11th place at the 13th Annual International Buglers´ Competition in Hluboká in 2008, which was attended by 35 ensembles. Third place in the category of soloists at the 14th Annual National Hunting Buglers´ Competition in Křivoklát in 2009 is another success.
In 2010, at the 15th Annual National Hunting Buglers´ Competition in Trutnov, they achieved third place in the category of small B ensembles, calling themselves "Doupováci." They won another third place in the category of large B ensembles, where Doupováci played along with novice buglers from SLŠ Žlutice and the youngest students of Dana Vajcová, and called themselves "Doupovští Slivoni."
Leader of file:
Dana Vajcová
Telephone: +420 732 308 900,
Email: VajcovaDana@seznam.cz
Ing. Zdeněk Macháček
Telephone.: +420 724 966 990
Email: zdenek.machacek@vls.cz
Buglers of VLS ČR, s.p., Lipník nad Bečvou Division
The first attempt to establish an ensemble of buglers at VLS s. p., Lipník nad Bečvou Division, was made by the former director of the state-owned company, Ing. Karel Chyba. In the 1970s, he organised bugling courses for employees of forestry offices. These courses were led by Mr. Doubrava, who was employed by the state forests of Lesní závod Litovel.
Unfortunately, these efforts had largely not come to fruition. Out of the employees that had attended the courses, only Mr. Jiří Švarc and Mr. Václav Kotačka from LS Velký Újezd and Mr. Lubomír Schuster and Mr. Jan Oprštěný from LS Potštát continued in bugling the basic hunting signals. In LS Velký Újezd, the tradition had gradually vanished. However, in LS Potštát, the aforesaid pair of foresters managed to pass down the tradition to their successors, who were one generation younger. So in the 1990s, there were only three foresters from LS Potštát bugling in the whole branch of the company – Mr. Jan Kelnar Jr., Mr. Vlastimil Hon and Mr. Miloš Nakládal.
In 1996, Ing. Jan Jeniš, a forester from LS Velký Újezd, brushed up his forgotten trombone playing skills, and, together with his colleague, Mr. Antonín Zedek, an employee of the same office, began to diffidently practice hunting signals by prof. Antonín Dyk in unison. In 1997, the pair managed to bugle all hunts in the Bochoř pheasantry. In 1998 and 1999, Ing. Jan Jeniš contacted the buglers from LS Potštát, and registered, together with Jan Kelnar and Vlastimil Hon, as the Ensemble of Buglers of VLS ČR, s. p., Lipník nad Bečvou Division, for the National Hunting Buglers´ Competition held on 4 and 5 September 1999 in Rožnov pod Radhoštěm. Despite initial concerns, they finally performed and won sixth place. They left Rožnov with the conviction and hope that it would be even better in the future. They made the first and important step.
In 1999 – 2001, the number of members of the ensemble was steadily nine (Ing. Jan Jeniš, Jana Kozubíková, Monika Čočková, Jan Kelnar, Vlastimil Hon, Pavel Machala, Jan Kelnar nejml., Miloš Hynčica, Jan Jeniš ml.).
Contact:
Ing. Jan Jeniš
Telephone: +420 581 724 212,
Email: jan.jenis@vls.cz
Form for those interested in hunting fee
If you are interested about fee hunting, fill in the form and within a week you will be contacted