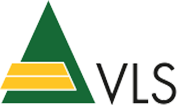 History of the company
Vojenské lesy a statky ČR, s.p. (VLS) is a special-purpose organisation managing military training areas. The first references from 1905 date back to the era of Austria-Hungary, where the military training area was established in the area of Milovice in Central Bohemia. Government Order no. 206 of 25 September 1924, implementing the Act on the Management of State-Owned Companies, Institutions and Facilities, is the first legal standard of the Czechoslovak Republic, which particularly refers to the existence of the institution that can be deemed a forerunner of "Vojenské lesy a statky." On the basis of the aforesaid act, Vojenský dřevařský podnik was founded in Velké Leváre. However, it was just a local matter at that time.
During the First Republic, which lasted for 20 years (1918 – 1939), military areas were extended, and, in addition to the aforesaid Milovice, other training areas were established, namely Brdy in Bohemia, Dědice in Moravia, and Malacky and Kamenica nad Cirochou in Slovakia. In 1928, Vojenský dřevařský podnik was legislatively replaced by Vojenské lesní podniky, which managed the new military areas.
The biggest development took place after World War II, when 12 military areas were established in 1946 –1953, which, in fact, were preserved to that extent until the 1990s. So they operated in military training areas for more than 40 years.
After 1989, the biggest organisational change was made as a result of the federation split. It led to the formation of Vojenské lesy a statky ČR and Vojenské lesy a majetky SR, and then, following the foundation of the Šumava National Park, the Sušice facility (company) was closed and the Horní Planá plant was radically reduced – by forest areas between the national borderline and Vltava and Lipno Lake – as of 1 January 1994.
In addition to the aforesaid manufacturing organisational VLS units, Projektový ústav had existed as a separate unit since the post-war era (formerly known as Ústav pro hospodářskou úpravu vojenských lesů a statků), which was closed as of 31 December 2002 and transferred to the directorate of the state-owned company. The directorate of the state-owned company seated in Prague is the governing body of the entire VLS organisation.