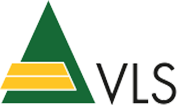 Tree nursery administration
Tree nursery administration
Správa lesních školek Lhota
Lhota 121
277 14 Dřísy
Ing. Pavel Draštík
Tree Nursery Administration Manager
Email: pavel.drastik@vls.cz
Telephone: +420326 972 136
Ing. Hana Peterková
SLŠ Technician and Forest Pedagogue
Email: hana.peterkova@vls.cz
Telephone: +420 739 532 177
Approximately 9 million plantable bare-rooted and containerised seedlings of coniferous and broad-leaved trees are grown each year in tree nursery centres of the enterprise. The VLS Tree Nursery Administration has state-of-the-art technologies for the production of the planting stock. The containerised planting stock amounting to 2 million seedlings is planted mainly via "air cushion" technology.
In addition to planting stock production, the Tree Nursery Administration, in cooperation with the Directorate of the state-owned enterprise and individual divisions, has been implementing a VLS cultivation programme, which primarily includes the establishment of seed orchards as sources of qualified reproduction materials of a known origin and high genetic value. This project has been implemented for a long time in cooperation with the Department of Genetics and Physiology of Forest Trees at the Faculty of Forestry and Wood Sciences of the Czech University of Life Sciences Prague. The whole process – beginning with the selection of ortets, collection of grafts, through grafting, establishing seed orchards and test planting, up to the evaluation of offspring tests and establishment of seed orchards of advanced generations – is a result of the unique cooperation of the producer and top science-research facility. The implementation of the cultivation programme is supported by the Technological Agency of the Czech Republic within the research and development support project no.TA01020512 "Use of Genetic Sources of Forest Trees for Maintaining the Biological Diversity and Forest Restoration for Vojenské lesy a statky ČR, s. p."
The vast majority of the tree nursery production of the Tree Nursery Administration goes to individual forest divisions of the enterprise, but we also offer the planting material to other forest owners.
The Tree Nursery Administration of VLS ČR, s.p. offers schools guided tours of tree nurseries with a forest pedagogue. Schools can book a visiting date all year round.
Forest pedagogy is especially intended for children from primary schools. The course of the tree nursery tour aims to show children how seedlings of forest trees intended for the restoration of forest cover are planted.
Tree Nursery Administration Centres
Nová Pec centre (the district of Český Krumlov)
Václav Klíma
centre manager
Nová Pec
384 62 Nová Pec
Email: vaclav.klima@vls.cz
Telephone: +420 388 336 032
Bukovina centre (the district of Karlovy Vary)
Ing. Jaroslav Bergman
centre manager
Podbořanská 36
Valeč
364 53 Chyše
Email: jaroslav.bergman@vls.cz
Telephone: +420 353 393 414
Lhota centre (the district of Mělník)
Robert Fišera
centre manager
K Lesnu 160
Lhota
277 14 Dřísy
Email: robert.fisera@vls.cz
Telephone: +420 326 972 137
Osina – Krumsín centre (the district of Prostějov)
Ing. Ladislav Grossmann
centre manager
Krumsín
798 03 Plumlov
Email: ladislav.grossmann@vls.cz
Telephone: +420 582 393 624
Foliovníky Lhota centre (the district of Mělník)
Petr Dvořák
centre manager
K Lesnu 160
Lhota
277 14 Dřísy
Email: petr.dvorak@vls.cz
Telephone: +420 326 971 274