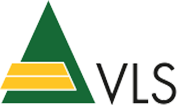 Sale of redundant property
In accordance with Section 2 of Act No. 77/1997 Coll., on state enterprise, Vojenské lesy a statky ČR, s. p. is entitled to manage state assets. As part of the optimizing of its economic activities and the changes in how non-military areas are used, as well as for other reasons, certain immovable and movable assets cease to be necessary for VLS to fulfil its tasks and carry out its activities. Therefore, VLS regularly sells its assets, which is always done in a transparent and open manner. The assets are offered for sale under clear criteria by public tender on this website. Under Section 54, Act No. 219/2000 Coll., on the property of the Czech Republic and its acting in legal relations, does not apply to Vojenské lesy a statky ČR, s. p.
Immovable property
The subject of the tender is property registered in the Land Registry, i.e. land and buildings connected with the land by a solid foundation, flats or commercial premises. Sale of real property is organized as a joint tender involving an offer of several immovable assets.
Movable property
The subject of the tender includes especially means of transport, machinery and technological equipment, as well as other assets of a movable nature. The offered movable property may be technically and morally outdated, incomplete or unusable for its original purpose. Movable property is not offered at predetermined times, and it is based on the retirement of assets according to the economic needs of the individual divisions.
JUDr. Markéta Szabo
Telephone: + 420 220 405 153
Email: marketa.szabo@vls.cz.