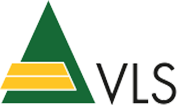 VLS products
Raw wood, timber and other wooden goods
Raw wood is placed on the market mainly via attendance and electronic timber auctions. The range of goods offered by VLS can be found by customers on "VARS", the electronic auction portal of the partner state-owned forestry company Lesy České republiky, s.p. and on electronic auction portal of WOODPROJECT "aukcedreva.com".
We guarantee even and smooth supplies during a contractual term as well as the quality of produced goods.
All forest farming units of individual divisions hold PEFC and CoC certificates – the system of wood consumer chain verification. In the area of the production of cut timber, the divisions hold the Timber Certificate.
Contact
Ing. Petr Pradáč
tel.: +420 220 405 270
e-mail: petr.pradac@vls.cz
Planting stock
The Tree Nursery Administration produces about 9 million young trees per year, 7 million seedlings being bare-rooted and 2 million seedlings being containerised. The latter are planted primarily by the modern "air cushion" technology.
Contact
Ing. Pavel Draštík
Telephone: +420 326 972 136
Email: pavel.drastik@vls.cz
Game
Game management is the most important part of the hunting economy in VLS. Game is distributed throughout the country and abroad via our own as well as contractual game plants.
Contact:
Ing. Jiří Horák
Telephone: +420 731 591 692
Email: jiri.horak@vls.cz
Feeder cattle and slaughter cattle:
The agricultural division of Vojenské lesy a statky offers the sale of feeder cattle (calves) and slaughter cattle.
Contact:
Ing. Jaroslav Kratochvíl
Telephone.: +420 954 003 291
Email: jaroslav.kratochvil@vls.cz

Possibility of buying wood