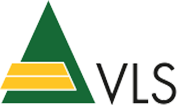 Information centres
In the heart of the former military district in Ralsko, in the village of Hradčany, the first Information Centre of Vojenské lesy a statky ČR, s.p. can be found. On the route connecting the towns of Doksy and Mimoň, in the locality interspersed with many ponds and remarkable sandstone formations, visitors can find an exposition devoted to the history of the territory of the former military training district of Ralsko, the history and the present state of the forestry in this area, hunting, natural conditions, geological sights, flora and fauna, nature conservation as well as tourist and recreational opportunities.
Thanks to its position, the Information Centre is a suitable starting point both for cyclists and hikers. Three hiking trails – 3.5 km, 8.5 km and 16 km – begin directly at the Information Centre, leading to the neighbourhood of pinewood forests, ponds and sandstone rocks. The shortest trail is marked as the Jeřáb Nature Trail, with eight information panels.
Another Information Centre of VLS ČR is expected to be opened upon the cancellation of the military district in Brdy. The place, time and form of exposition are still a subject of discussion.
Opening hours
| Month | Day | Hour |
| --- | --- | --- |
| April, May, October | Tuesday – Sunday | 9.00 a.m. – 5.00 p.m. |
| June, July, August, September | Monday– Sunday | 9.00 a.m. – 5.00 p.m. |
Information centre Hradčany
Ralsko – Hradčany 458
471 24 Mimoň
Telephone: + 420 487 862 305
Email: infocentrum.hradcany@vls.cz