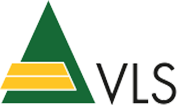 Sale of fresh fish
Vojenské lesy a statky offers the sale of fresh fish to the public; the fish come solely from clean localities administered by us. They are located in natural areas and are fed by tributaries that have not met civilisation on their way. We treat these ponds in an ecological way, excluding any intense breeding methods. Along with the exclusion of civilisation impacts in the catchment area of these bodies of water, this is one of the reasons why the fish are so unusually healthy and tasty.
Fish from Padrťské ponds
Padrťské ponds are a real jewel of the new landscape park of Brdy. Regarding its position and surrounding forests, the two ponds from the 16th century located at an altitude of 600 meters above sea level in the heart of Brdská vrchovina are one of the cleanest ponds in the Czech Republic. Padrťský brook, which runs from the set of water dams, is the home of an extensive population of the stone crayfish; the European otter lives there too. If you are driving through the Rokycany region, you can visit our Friday retail sale.
Sale of fish from Padrťské ponds
VLS Fishery in Mirošov at Rokycany
at Dobřívská street (road no.117), 150 m away from the railway station
GPS: 49.6975506N, 13.6672383E
Phone: +420 737 226 510
Selling hours:
Each Friday from 1 p.m. to 4 p.m.
Fish offered:
Carp, char, amur, tench
Fish from mountain ponds of Olšina and Dolanský, Šumava trout
Not far from Horní Planá, at an altitude of 731 meters, is Šumava's pond jewel. The one-hundred-and-forty-hectare Olšina pond from the 15th century is the most highly elevated fish pond in the Czech Republic and is located in the crystal clear nature on the periphery of the Boletice military district. Fish from Olšina and Dolanský, another smaller Šumava pond, are offered year round by the corporate fishing facility in Chvalšiny. Due to the exceptional position of this water dam in mountain conditions, and the location, which has been protected against any intense civilisation impacts for a long time, as well as due to the farming methodology, which does not use any intense breeding methods, the local fish are exceptionally healthy and tasty.
The local fishery offers the retail sale of their own fresh trout, which are produced by the VLS fishers by traditional fish farming methods.
The Chvalšiny fishing facility can be found in the picturesque Šumava village, 10 km away from the historical centre of Český Krumlov, towards Prachatice near the village of Kájov.
VLS Chvalšiny Fishery
Chvalšiny 251
GPS: 48.8509281N, 14.2050106E
Phone: +420 605 206 749
Selling hours:
Mon – Fri from 7 a.m. to 2:30 p.m.
Fish offered:
Carp, amur, trout