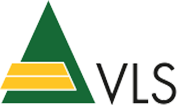 Agriculture
Agricultural production belongs to the ecological farming system. VLS ČR is one of the leading Czech organic milk producers; the company's farming observes natural relations, preserving landscape elements and natural soil fertility. In cattle breeding, which is a dominant agricultural sector of the company's activities, VLS meets the highest welfare standard, which is an indicator of healthy and humane conditions of animal husbandry.
The farming division manages six thousand five hundred hectares of agricultural land in the territory of the whole state-owned company. Most of the area consists of permanent grass covers and 400 hectares of arable land, where we plant crops for animal feeding, cereals, annual and perennial fodder plants.
In terms of organisation, the farming division management leads three agricultural offices: ZS Květušín, ZS Bražec and ZS Herlotovice. The farming division focuses on cattle breeding (breeds useful for meat processing) and production of organic milk.
More information can be found on the division Agricultural production.
Contact:
Ing. Jaroslav Kratochvíl
Telephone: +420 954 003 291
Email: jaroslav.kratochvil@vls.cz