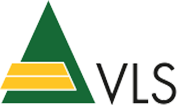 Forest production
Forest production is a dominant commercial discipline of VLS ČR, s.p. Within forestry, the company focuses primarily on:
Silviculture, logging, forest conservation, forest nursery practice, preservation of seed sources.
Management Services in Accordance with Nature
The territory managed by us belongs to the most valuable forest areas both within the Czech Republic and all over Europe. Localities managed by VLS have been saved from intensive human activities and intensive tourism for a long period of time – our management activities are nature- and landscape-friendly. We are also a partner of many nature conservation programmes and we closely cooperate with environmentalists. This is one of the reasons why you can find 10 landscape parks on our territory (to be followed by the Brdy Landscape Park), 3 national nature reserves, 9 nature reserves and 24 natural monuments. Every fourth special protection area in the Czech Republic is located here. Within the European programme of protection of endangered wild fauna and flora, we administer 39 localities of the European Network Natura Viva 2000.
Forest Production in Numbers
Each year, we reforest an average of 1,600 open spaces.
We produce approximately 9 million young plants each year, including 6 million coniferous and 3 million deciduous trees.
In recent years, the average annual yield has amounted to approx. 1,000,000 cubic meters.
The accidental yield amounted to 53% last year.
Our Forest Division
Forest production is provided by 23 forest administrations within six local divisions in Bohemia and Moravia. Individual divisions are managed in very different natural conditions which affect their results.
Contact:
Ing. Pavel Češka, Ph.D.
Telephone: +420 220 405 162
Email: pavel.ceska@vls.cz

Our principles in forestry
We think in the horizon of several generations. The territory administered by us has already been taken care of by the fourth generation of foresters of Vojenské lesy a statky. Therefore, we know well that our children will care for the trees we plant today, and only their descendants will see them as a full-grown forest. For this reason, our management principles include:
Renewing and sustaining the stability of forest ecosystems,
Extending species diversity of forest trees in order to get closer to the natural pattern of forests,
Increasing the share of the natural renewal of forest covers,
Self-reliance in the requirement of young plants produced in our own tree nurseries.