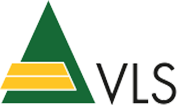 Rescue services
An unknown and confusing forest terrain, often poor network coverage, and long distances from populated localities – these negative factors complicate the work of emergency medical services, firefighters and other emergency services on the territory of the existing and former military districts. For this reason, in 2015, VLS in cooperation with the Armed Forces of the Czech Republic implemented an information system within the managed territories, helping those affected by an emergency to solve it.
In practice, the system works by means of information signs located in strategically important points (forest paths, crossroads), containing the point number, GPS coordinates and local name. These points are also marked on maps of individual districts and other territories. It is the same system as the one used in some national parks, and the emergency services strive to implement it throughout the Czech wilderness. The information emergency system has been developed in cooperation with the fire brigade and other sections of the integrated rescue system. Its terrain application thus fully meets the needs of rescue services and makes their intervention much more quick and effective. After all, this became apparent several months after its implementation in 2015, when firefighters in particular had to fight many fires during the lengthy summer droughts.
In VLS, in all localities managed by us, rescue points have become commonplace. Below, you can find the maps showing the rescue points.