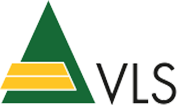 Timber trade
Vojenské lesy a statky ČR, s.p. is one of the largest Czech producers. Each year, it supplies approx. 900 thousand cubic meters of raw wood to the market. The business activities of the company follow transparent trading rules.
According to the new business strategy of 2015, the company supplies about one half of its production via free markets. The VLS wood is thus traded by means of attendance and electronic auctions. The wood is sold there in the locality of a collection point, both under medium-term (yearly and quarterly) contracts and through the sale of particular manufactured goods. Commodity markets form another sales channel; a certain part of the goods is also constantly sold via standing timber auctions.
The range of goods offered by VLS can be customarily found at www.aukcedreva.com and also on VARS, the electronic auction portal of the partner state forestry company Lesy České republiky (http://www.lesycr.cz/o-nas/elektronicke-aukce-drivi/). Prospective buyers can find a consolidated special offer of state forestry companies.
Another portion of supplies is carried out via the business department of the headquarters of the state-owned company in Prague, involving large customers and manufacturers, with whom general agreements have been made.
In addition to raw wood, we offer a wide range of goods made upon customer request. We guarantee regularity and continuity of supplies in a contractual period and the quality of produced goods.
A part of raw wood is also supplied to regional consumers.
All forest management units of individual divisions hold "PEFC" and "CoC" certificates, which guarantee the system of verifying the chain of custody. In the area of timber, the division holds the "Timber for Building Industry" certificate.
Contact:
Ing. Petr Pradáč
tel.: +420 220 405 270
e-mail: petr.pradac@vls.cz

Possibility of buying wood