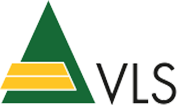 VLS water of life
VLS WATER OF LIFE
The investment programme of Vojenské lesy a statky ČR concerning the investment in increasing the biodiversity of localities and water retention in the landscape
This programme does not aim to create fish farming water surfaces. Small ponds, forest reservoirs, pools and springs in which we have been investing in six localities administered by VLS are primarily intended to increase the volume of life-giving water in the landscape, to support the diversity of nature in the relevant area. To give animals a new watering place and amphibians a place to live. And also to support the water-protection functions of the woods.
The first projects of the "VLS Water of Life" programme were completed in 2015; Vojenské lesy a statky have scheduled tens of events for the following year. In the first stage, we want to invest almost 100 million crowns. Most of the investment (up to 70%) should be covered by grants from the European Structural Funds.
The main portion will goto Moravian localities administered by Vojenské lesy a statky, which suffer from insufficient precipitation. It is mainly the Libavá military district in Oderské vrchy in the foothills of Jeseníky. It is because the areas administered by the VLS Division in Lipník nad Bečvou belong to the zone of Moravian forests, which suffer from drought. The forest cover has been degrading here as a result of the continuously decreasing precipitation since 2006; last year, in the extremely dry year, the situation culminated in a calamity, with massive withering of trees and bark beetle attacks.
Forty million crowns should go to the Vyškov region to forest localities in the Březina military district. Drahanská vrchovina, where the military district is located, lies in the rain shadow of Českomoravská vrchovina, which retains most of the precipitation brought by the west wind. Therefore, the territory is poor in surface water sources and groundwater resources.
In the Český Krumlov Region, the "VLS Water of Life" has a character that we call the "Restoration of the Historical Šumava". It is because the investment goes to the renewal of small ponds, which were administered mainly by former border villages. However, in addition to the farming functions for inhabitants that do not live here anymore, they had an important water-protection function for the surrounding landscape. A similar situation is in Ralsko and Doupovské hory in the Karlovy Vary Region in the north of the Czech Republic, where we will primarily aim to bring historical water dams back to the landscape. In fact, we are getting back to the wisdom of our ancestors, who knew well why they built those small structures retaining water in the locality.
Investment in small water dams – the preliminary plan of 2015–2016
This plan contains major investments implemented and planned within the VLS Water of Life programme. We will keep you informed about the investments in petty structures, such as forest springs and pools, in the News section.
Drahanská vrchovina (Vyškov Region)
Completed
Malá Haná – watercourse treatment CZK 3,990 thousand
Sedlákova Louka pond CZK 4,661 thousand
Bělá pond CZK 3,559 thousand
Jahodový žleb pond CZK 1,976 thousand
Studýnky dam CZK 2,722 thousand
Under construction and estimated budget
Kotáry dam CZK 2,600 thousand
Křivá Bříza dam CZK 2,600 thousand
Ferdinand pond CZK 3,500 thousand
Dalšínek pond CZK 2,500 thousand
Plžák pond CZK 3,500 thousand
Pod Vyhlídkou pond CZK 4,000 thousand
Akátová louka pond CZK 2,000 thousand
Ocúnový pond CZK 3,000 thousand
Oderské vrchy (Olomouc Region)
Completed
Městský les dam CZK 1,560 thousand
Bělidla dam – lower CZK 2,249 thousand
Under construction and estimated budget
U Rybníčka dam CZK 1,750 thousand
Červená dam CZK 2,000 thousand
Městský les dam CZK 2,000 thousand
Smilovský potok dam CZK 2,750 thousand
Nad Loserčinou loukou dam CZK 3,750 thousand
Doupovské hory (Karlovy Vary Region)
Under construction and estimated budget
Restoration of the U Svobody pond CZK 3,100 thousand
Removal of earth from Jesenský rybník CZK 2,100 thousand
Šumava – Boletice (Český Krumlov Region)
Completed
Skelná Huť CZK 1,281 thousand
Under construction and estimated budget
Za vodárnou pond CZK 2,500 thousand
Černý pond CZK 2,300 thousand
Blanický pond CZK 5,800 thousand
Puchárenský pond CZK 3,200 thousand
Ralsko (Česká Lípa Region)
Completed
U Srubu pond CZK 1,750 thousand
Scheduled
Novodvorský V. dam CZK 3,600 thousand
Lutovník and Knížecí dams CZK 3,900 thousand
The amounts constitute the total investment, including the costs, which should be covered by a grant. The grant is given by the State Environmental Fund (SFŽP) and amounts to 70% of the eligible costs (5% coming from SFŽP and 65% from the European Regional Development Fund via the state budget)

VLS water of life