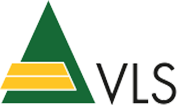 Olšina
An excellent level of accommodation and services in relation to price; located in the middle of a beautiful landscape near a large pond; a sports field, as well as excellent accessibility to the Šumava National Park on one side and Lipno on the other. Moreover, there are great terrains for summer cycling trips and winter cross-country skiing trips.
This is Olšina, a recreational facility of Vojenské lesy a statky, which is located five kilometres from Horní Planá.
We offer several types of accommodation at the Olšina recreational facility – a hotel for more demanding guests, who like comfort; cabins for family vacations or large separate lodges intended for more people, which are suitable for big private groups. A typical tourist hostel is also offered, which can serve as a base for organised events, such as children summer camps or sports training camps.
The total capacity of the Olšina recreational facility is 160 beds.
The facility also has tennis courts with an artificial surface, a minigolf course, playground, bike rentals and sports equipment rentals, outdoor sitting area, fire pit and smokehouse. On the flat grassy land, the spacious compound offers many other options. The facility is connected with the Olšina pond by a small sandy beach. There are also boat rentals for boat rides.

Michala Hotel
The Michala Hotel is located in a newly renovated two-storey main building with a reception, which also includes a restaurant on the ground floor. Next to the building there is a car park. The hotel offers ten double rooms and two triple rooms with modern furnishings, all of them on the second floor. Each room has its own sanitary facility – shower enclosure and toilet, a refrigerator and TV. There is also a common kitchenette with standard furnishings.
The Michala Hotel is intended for guests who long for a peaceful holiday and relaxation as well as for those who prefer active recreation in a comfortable environment.
Lesanka Cottage
The Lesanka Cottage is located approx. 50 m from the main building and offers accommodation in nine double rooms with their own shower and toilet. The building contains a common hall with a fireplace and TV as well as a fully furnished kitchen.
Cottages
On the premises of the Olšina recreational facility, there are eight log cabins and seven brick cabins, each of them for four persons and an optional extra bed. The cabins have two double rooms, a furnished kitchen, a living room with a TV set, shower, toilet and a terrace with a table and chairs. The distribution of cottages and their layout offers unusual peace and immediate contact with nature. Guests can park their cars directly at the cottages.
Flora Villa
The Flora Villa is located approx. 1,500 m from the recreational facility. On the ground floor, there is a large hall with a fireplace and TV, quadruple room, kitchen and sanitary facility. On the second floor, there are two double rooms with an optional extra bed. Each room has its own sanitary facility. Both rooms have an entrance door to the terrace with a view of the Olšina pond. The Flora Villa is predestined for bigger families or a private group.
Two four-bed cottages with a shower, toilet, kitchen and living rooms (a common bedroom in the loft) belong to the Flora Villa. The cottages are located approx. 50 meters from the villa.
Šumava Hostel
The Šumava Hostel has 44 beds with two and more beds in each of them. The rooms contain a washbasin with hot water; WC and showers are common. There is also a kitchen.
Contact:
Email: rekreace.olsina@vls.cz
Telephone: +420 737 226 560, +420 739 485 274, +420 380 738 260
WINTER OFFER 2015 – 2016
Holiday in Šumava – Skiing in Austria
During the winter season, we offer accommodation in Olšina with skiing at the Austrian ski resort Hochficht (1338 m above sea level)
The resort offers 12 ski slopes, which have a total length of 24 km, three quad chairlifts, five T-bar lifts, a children's lift and accompanying services, including a restaurant and service shop. You come to Austria to ski directly from Olšina by a skibus, which leaves at 7:45 in the morning and heads back at 4 p.m. (arrival in Olšina at approx. 5 p.m.)
Accommodation fees
Week
6 nights with half board, five-day ski ticket, Mon-Fri
adultsCZK 6,200
children 10–18 years old CZK 5,300
children under 10 CZK 1,900
4-day skiing
5 nights with half board, four-day ski ticket, Mon-Fri
adultsCZK 5,300
children 10–18 years oldCZK 4,400
children under 10 CZK 1,600
3-day skiing
4 nights with half board, 3-day ski ticket, Mon-Fri
adults CZK 4,300
children 10–18 years old CZK 3,600
children under 10 CZK 1,300
The prices are final and include a buffet-style breakfast, served dinner (selection from three meals), ski tickets valid during the stay (any days from Monday to Friday). If at least one family member buys a "package" ski ticket, children under 10 will receive a Shneemankatre = 2 Euro/day.
If our offer is not suitable for you, contact us and we will try to adjust an accommodation package according to your needs.
We also offer weekend stays with skiing at the Lipno – Kramolín and Hochficht ski resorts.
Other sport opportunities
Cross-country skiing
The cross-country ski resort Schöneben is on the way to Hochficht
Cross-country tracks in the area with the possibility of starting the track directly in Olšina
Ice skating
Ice skating on Lipno Lake